Silverline Hard Base Tool Bag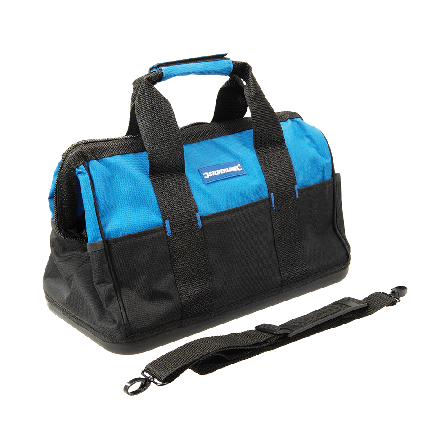 There's nothing innovative or unusual with this bag, but it did exactly what was required.
Certainly, it was excellent value for money, and easily big enough for the emergency kit as well as many of the extras. Although none of the 10 external and eight internal pockets were covered, they proved practical for taking smaller objects.
We liked the grip that gave a comfortable cover to the twin handles, the 1.2m shoulder strap and the strong plastic base, which helped keep the bag rigid when fully laden. A well priced bag that would cope with most things, most of the time. "It's excellent value for money and easily big enough for the emergency tool kit"
To view the full article please click here!