Silverline VDE Pliers Set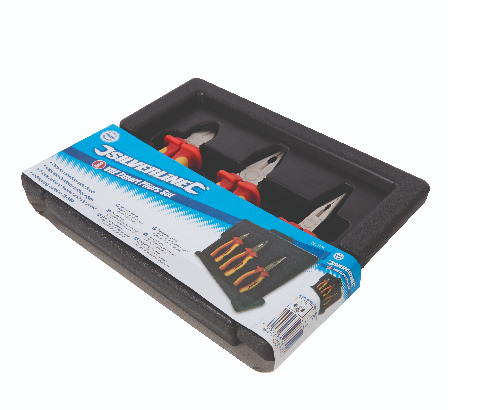 This conventionally sized set can handle most jobs, most of the time. At 180mm long, the combination was seriously strong, featuring useful semi-circular jaws, while the side cutters easily passed our tests.
We liked the corrosion-resistant satin finish, as well as the comfortable and grippy two-tone handles with large slip guards for safety. Each pair has been tested and approved to DIN standard/10,000V, so they would give peace of mind whether you're working on the car or in a domestic situation.
All this with a lifetime warranty, a carry case and a great price.
Download the PDF here - Auto Express Best Buy 2020 - Pliers.pdf