Silverline VDE Expert Pliers Set wins Auto Express Mini Test!

Our VDE Expert Pliers Set was recently put to the test by Auto Express.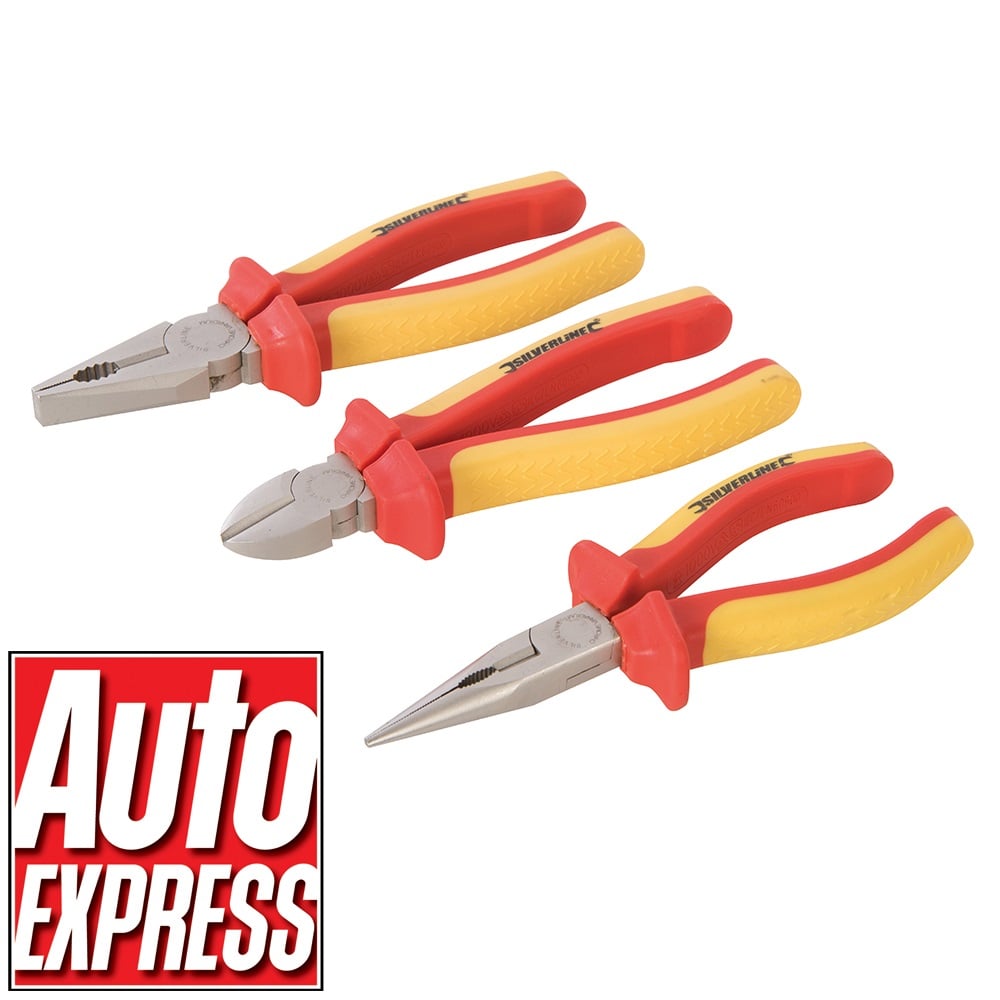 Here's what they had to say…

"It's always a good start when tools come with a lifetime warranty, as these do. This set comprises the trio that's most useful for motoring DIY- combination, side cutters and needle nose. The combinations were 180mm, with the others at 160mm, the right sizes for most jobs, most of the time.

We liked the corrosion-resistant satin-finish construction, which was technically impressive and looked good. They push-fitted into a sculpted case with a fold-over flap to keep them all in place. If required, it could slot onto a couple of screws for wall-mounting, while still being easy to remove.

The soft-grip handles shrugged off the effects of oil and were very comfortable to use. They were also idea for electrical work, because they are tested to 10,000V"

Click here to read the full article from issue 61 of Auto Express

Click here to view product details and to check out the other awards this set has won!