Scruffs Wins Professional Builder's Top Product Award 2022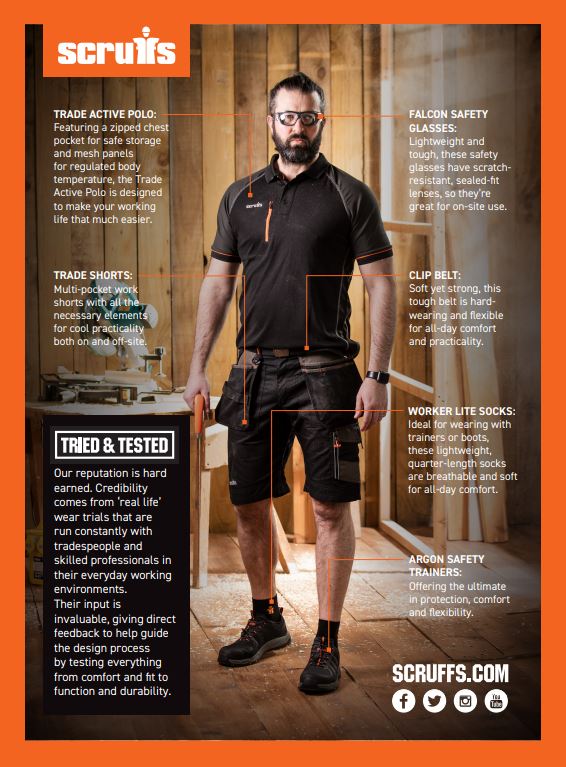 TRIED & TESTED WORKWEAR. TRUSTED BY TRADES.
We're pleased to announce our Scruffs Tried & Tested Ad Campaign has been selected as amongst the most popular and impactful by Professional Builder readers!
Published in May this year, the campaign included an advert which promoted the following products: the Trade Active Polo, Trade Shorts, and Argon Trainers alongside Scruffs accessories.
In addition, Scruffs sat down with Professional Builder to discuss the most frequently asked questions received across all channels.
These FAQs have been published in the same issue. Now in its 32nd year, Professional Builder's Top Products Awards are an annual industry accolade, which celebrates the things that have caught the eyes of its readers: tradespeople.
This award follows our recent success at the annual On The Tools Awards where we scooped Workwear Brand of the Year 2022.
More information on Professional Builder's Top Product Award list can be found on page 29 and the Scruffs - Tried & Tested Ad Campaign can be found here on page 27.
If you'd like to check out the FAQs editorial, this can be found here For more info contact rebecca.long@toolstream.com.